Over the past few weeks people have been breaking their old habits and straying from their usual behavior. They have been taken to changing their normal routes home from work or to simply wandering the streets, parks and other public spaces, seemingly at random. However, these odd new movements are not random at all. They are actually quite the opposite because these people are chasing the invisible Pokémon that now have come to inhabit our cities.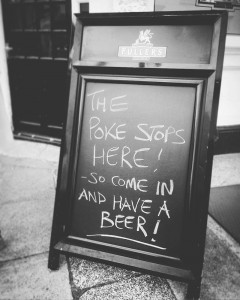 The success of Pokémon Go, unforeseen even by it's creators, is currently dominating the app world, claiming the focus of every social media site and shocking the stock market. Shares in Japan's Nintendo soared as the phenomenal success of Pokémon Go has triggered massive buying in Nintendo shares. From a marketing point of view, this game opens a whole new door for smart business owners to come through. Many businesses have discovered the success of buying the in-game 'Lure' item which attracts Pokémon to your location for 30 minutes. This way you can tempt consumers through your doors at the low cost of £1.58 an hour. Pokémon Go has proven itself to have the power to control the movement of a vast amount of people. For this reason the potential effect of it's business and marketing opportunities are staggering.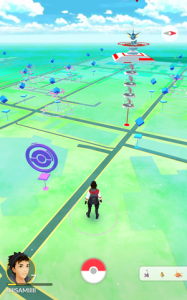 For those of you who live under rocks: Pokémon Go is a free-to-play location-based augmented reality mobile game released in July this year. Making use of the GPS and camera of your phone, the game allows players to capture, battle, and train fictitious little creatures called Pokémon.