A little while ago I wrote an article about why we make our characters look the way they do. To follow up on this I have conducted a few interviews with SWTOR players asking them questions about characters they've made. Something I quickly picked up on was the relationship with the players motivation for gaming and the attitude he or she had towards character creation. There's a very clear connection between these two which you will be able to see for yourself below. If you haven't already read the original article about the psychology behind character creation I would recommend you follow the link and do so first.
The Psychology Behind Character Creation – Part 1
Here are the summaries of four interviews highlighting some different attitudes to character creation and it's importance:
Aaree
The Harbinger
Aaree tells me that the first character she makes in a new game generally is a slightly idealised version of her self. It's got similar features as that of her own physical self. The alts that come after can differ a lot but tend to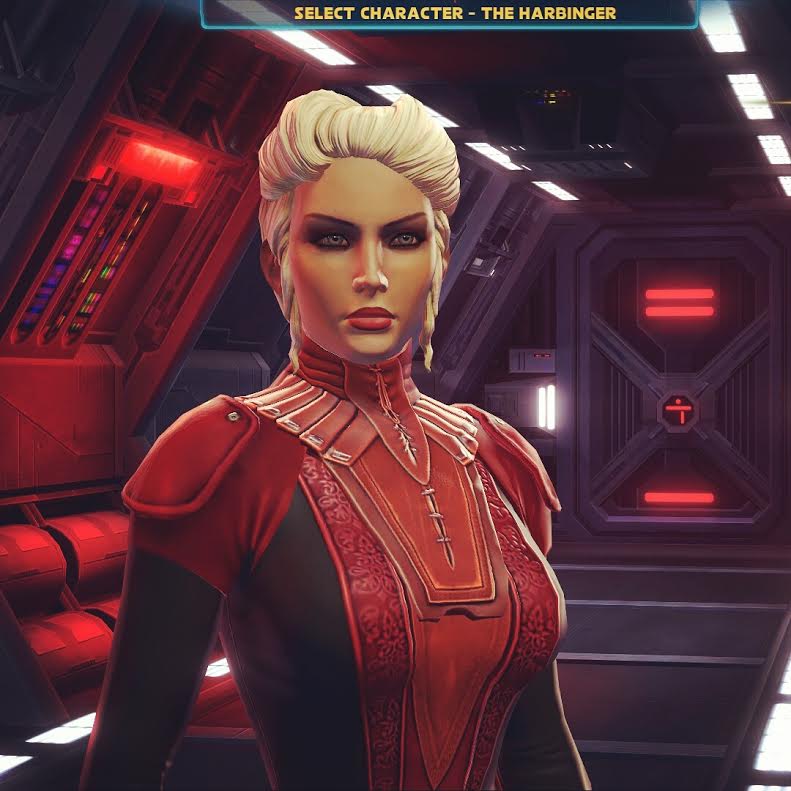 have one or two things in common like the eye colour or make up. She gears her characters to suit the role they play.
"As in the case with my healer sage wearing robes, ect" she explains.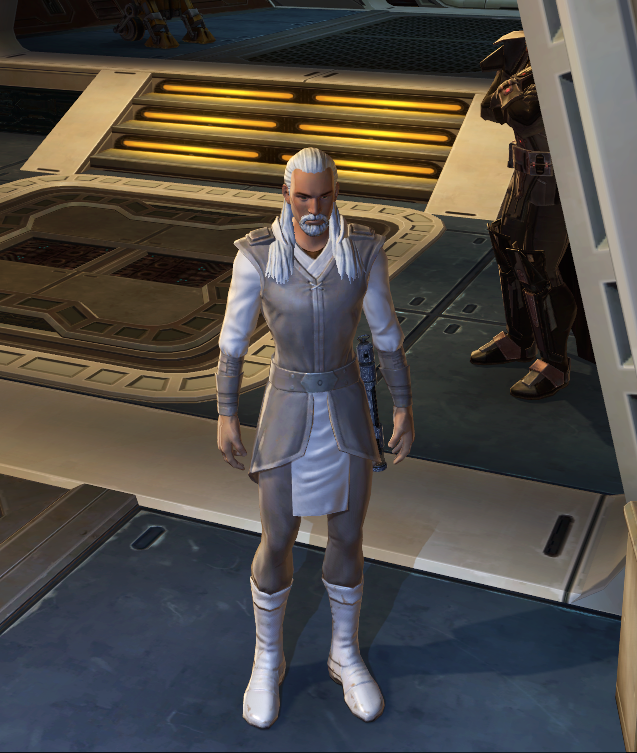 Almost all of her characters are female and have always been since she started gaming years ago. Aaree does have a male character that she is very fond. She tells me she has spent a lot of time getting his appearance just right.
From talking to Aaree it is obvious that immersion is important to her when playing a game like SWTOR. This is clear from looking at everything from the way her character looks to how she gears them and even makes choices in the story fitting the personality traits she has assigned the character. Her main is female and so are most of her alts. They look either very much like her or are very different but with one or two similar characteristics (such as being human, same gender or even eye colour). If she goes for other species then these tend to be human like in their appearance, marialans or cyborgs for an example. Similarities such as these will make it easier to feel a sense of immersion into the story. It is also a way for us to explore different sides of our own personalities within the safe environment that gaming provides.
Snave
The Red Eclipse
Snave tells me that he spent more time making his main character but then modeled the other characters that came later after that. This due to a combination of limited character design options in the games he plays and him "being pretty lazy about this stuff". He has spent much more time customising his characters outfits ect than he did in the initial character creation he informs me.
When asked if he finds his main resembles him in any way he answers: "Unfortunately I am not blue, nor do I have red eyes. I guess we have similar hair at a push but to answer the question; no I do not model characters after myself normally."